Shipping container hot tub
Shipping Container Hot Tub: Should You Invest?
With summer nights right around the corner, it's the perfect time to turn your backyard into a dreamy oasis and invest in a shipping container hot tub.
Hot tubs are a luxurious and relaxing addition to any home, but have you ever considered turning a shipping container into one?
Here are a few reasons to purchase a shipping container hot tub.
Affordability
Hot tubs can be expensive, particularly if you want a high-quality, custom-made option. 
Luckily, using a shipping container as the base of your hot tub is a much more affordable option. And saving money with a shipping container hot tub doesn't cost you anything in creative freedom, as the containers are still entirely customizable.
Customizability
Turning a shipping container into a hot tub gives you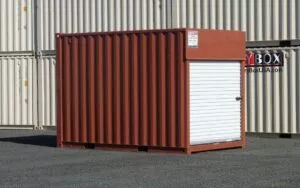 complete control over the design and features.
You can choose the container's size, color, and
hot tub equipment you want to install. 
The endless customization options mean you
can create a unique and personalized hot tub
that fits your needs and impresses your guests!
Durability
The design of shipping containers allows them to tolerate harsh weather conditions and the wear and tear of transport. 
Since shipping containers are incredibly durable, you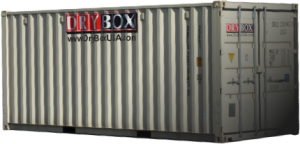 can rest assured that your shipping container hot
tub will remain in excellent quality with very little
maintenance for years to come—no matter your location! 
Portability
Houses come and go, but shipping container hot tubs are forever.
If you decide to move someday, the portability of a shipping container hot tub is super convenient because you don't have to leave it behind.
As a bonus, if you have multiple homes, your hot tub can be transported back and forth based on where you live at any given time.
Check out DRY BOX delivery options for all your portability needs.
Sustainability
Incorporating a used shipping container as the base of your hot tub is an environmentally-friendly and financially sound option. 
By repurposing a used shipping container, you're reducing the amount of waste and energy required to manufacture a traditional hot tub.
Contact DRY BOX
Contact a member of our team, and we'll get you set up and relaxing in your new shipping container hot tub in no time.