40ft Used Flat Rack
Flat racks are used in the shipping industry to convert large industrial machinery, pipe, logs, lumber, steel beams and heavy equipment into a stackable load Cubed load that can interlock with traditional Shipping containers on a vessel or barge. On the domestic Market DRY BOX provides 40ft flat racks to industrial storage yards for elevated storage or oversized pallet racking. 40ft Flat racks also work well as bridge to cross creaks and small rivers in place of traditional culverts that may disturb the stream channel and fish migration and spawning.
Flat racks are an engineered structure with tested and certified load ratings in both static and dynamic load conditions. 40ft Flat Racks have a certified rating up to 80,000 pound for total deck rating as well as concentrated deck rating of 52,000 pounds for the center 6ft span. In addition to having certified load ratings flat racks also have a common recertification process by a marine surveyor that can certify that the used flat rack is capable of caring its designed weight in both the static and dynamic state.
Flat racks are 8ft wide and its common to place 2 side by side for vehicle traffic creating a 16ft wide bridge but also doubling the concentrated load rating to over 100,000 pound in the center 6ft and over 160,000 pounds over the entire length. 40ft Flat racks exceed highway weight limits for a legal load. When vehicle width is not a concern as an example golf courses, foot bridges and in some agricultural applications Flat racks are place as a single unit 8ft wide. With ever increasing forestry regulations logger use flat racks to even cross dry creek beds to prevent rutting which could lead to fines and work stoppage.
-Available in IICL, Cargo worthy, and "AS IS" Condition;
-Marine surveys are avaible for CW and IICL only.
-flush folding and fixes uprights
-Uprights can be removed for additional charge
-a truck can deliver a pair of flat racks in one load.
-Delivery avaible anywhere in Oregon, Washington, Idaho, Montana and Utah
OTHER SIZES AVAILABLE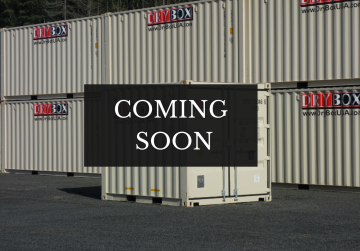 15ft High Cube Custom Storage Container with Roll Door
Ideal, secure, dry storage for all the files cluttering your office.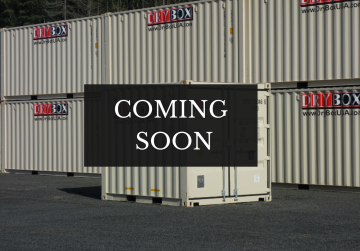 40ft High Cube Shipping Container (IICL Condition)
IICL are the highest Grade used container available in the shipping industry and is the perfect used Option for the storage of Household good or storage in a location were a more attractive used container is desired. DRY BOX inspects all used containers and provides a one year no leak warranty. If you have a […]