20ft Used Shipping Container : WWT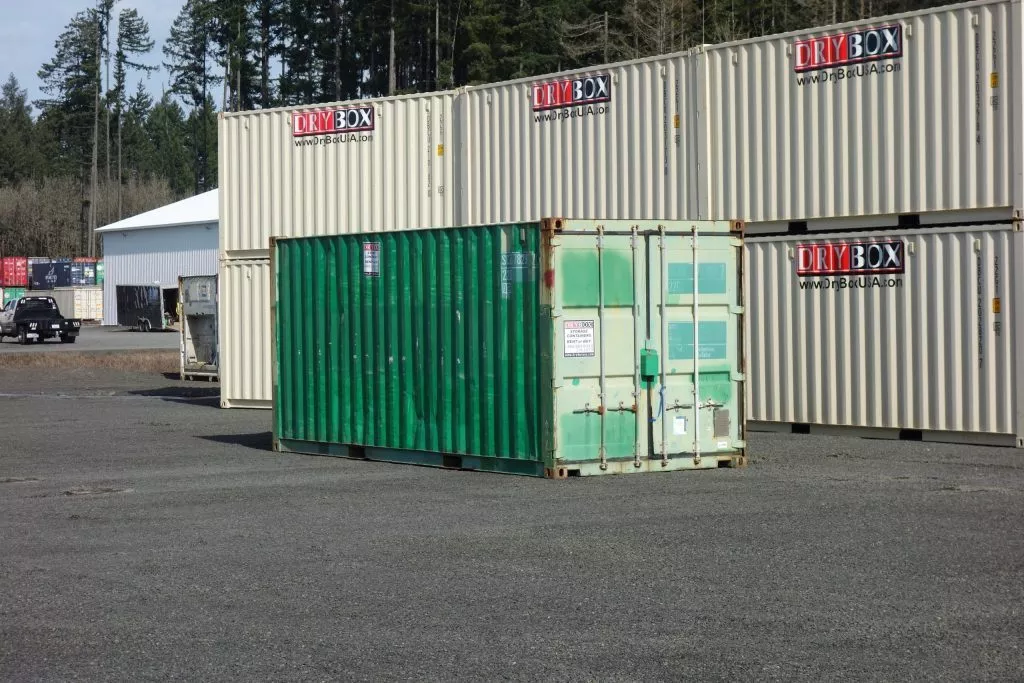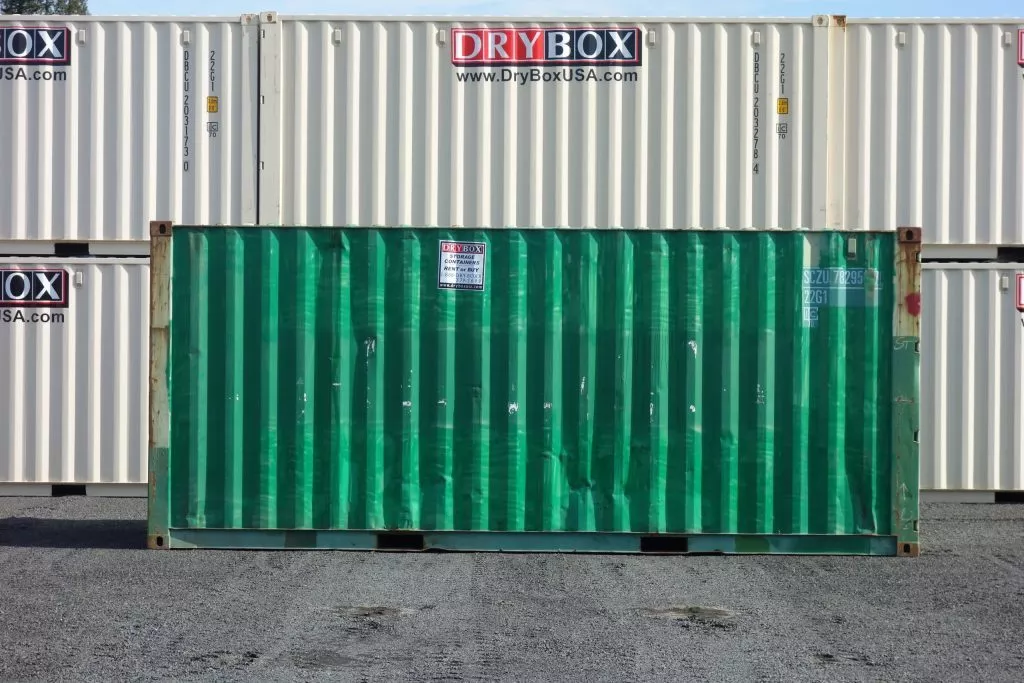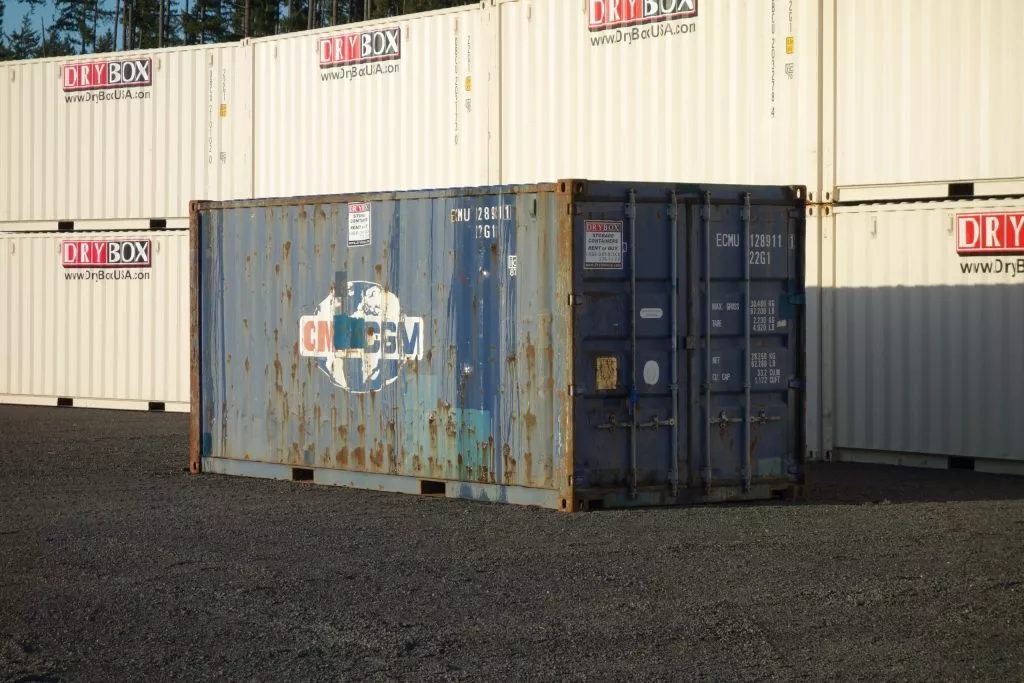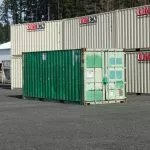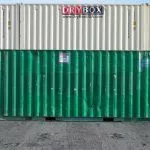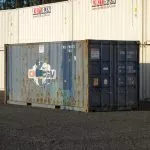 Colors
Tan, Beige, Grey, Blue
Pick up locations
Chehalis, Portland, Tacoma
Delivery
Used Wind and Water Tight available in our Tacoma, Seattle, Chehalis and Portland locations
DESCRIPTION
Wind and water tight Containers are the least expensive Used container that will not leak. All used Containers are sourced from the steamship lines or Intermodal Container Leasing lines. WWT Containers are typically older on average and may have some structural defect that prevents the container from passing a Marine survey that would allow it to be reloaded on a vessel for export however the container does not leak and is a great candidate for an affordable domestic storage container.
– Least expensive used option
– Typically 10 years or older
– Retired by shipping leasing lines
– Rodent proof
– Weather tight door seals
– Ground level access
– Factory fork Pockets
– Modifications available
– Accessories available
20ft Used Shipping Containers
The most common container in the domestic storage market is the Used 20 Foot storage container. It can be delivered on a more maneuverable 20ft Roll back truck which only requires 65ft straight line clearance on firm semi level ground. 20ft storage container fit nicely on small construction sites and rural residential properties. DRY BOX inspects every used Container it sells and performs only permanent Weld repairs and backs its products with a one year no leak warranty.
Dimensions
OTHER SIZES AVAILABLE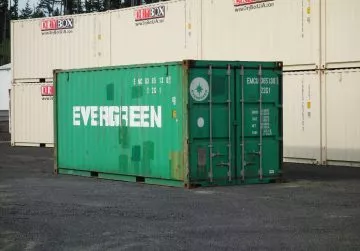 20ft Used Shipping Container : CW
Ideal, secure, dry storagefor all the files clottering your office.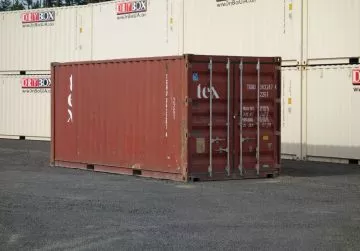 20ft Used Shipping Container (IICL Condition)
Ideal, secure, dry storage for all the files cluttering your office.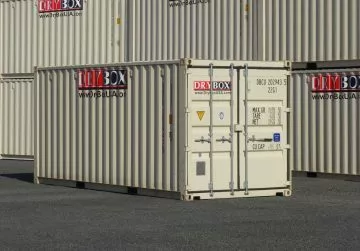 20ft New One Trip Shipping Container
New One Trip Storage Containers look great in nearly any environment.