45HC Shipping Container New 1-Trip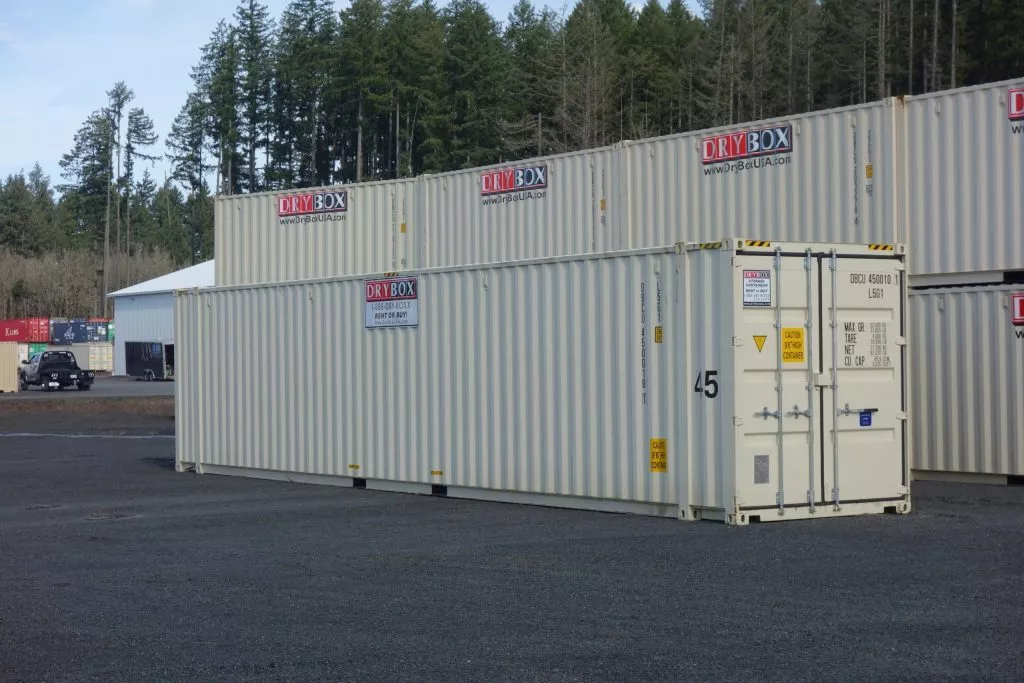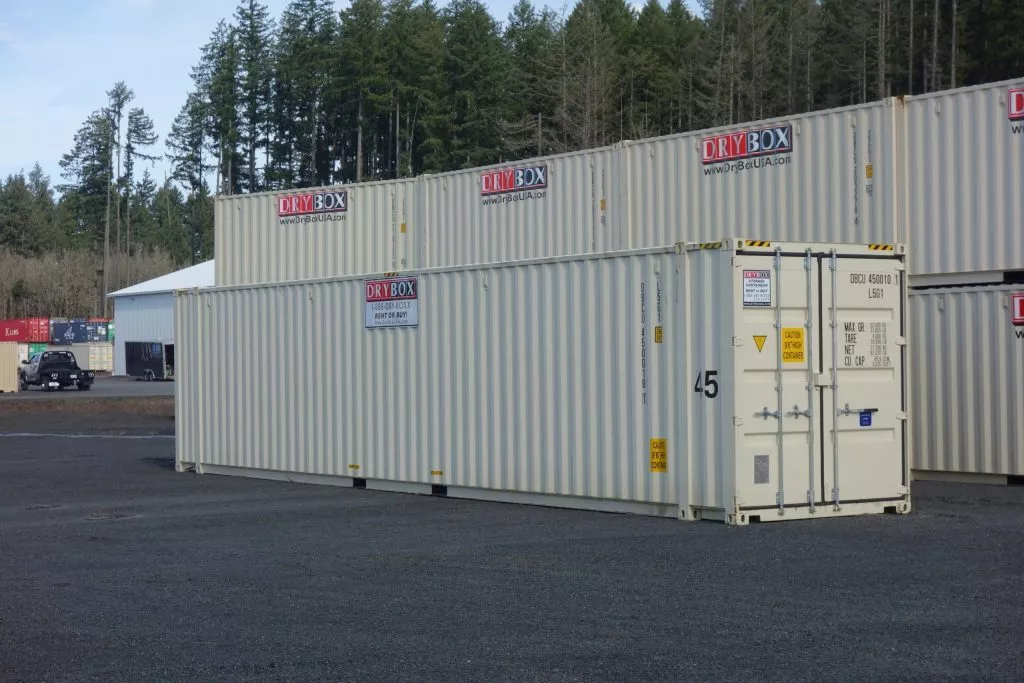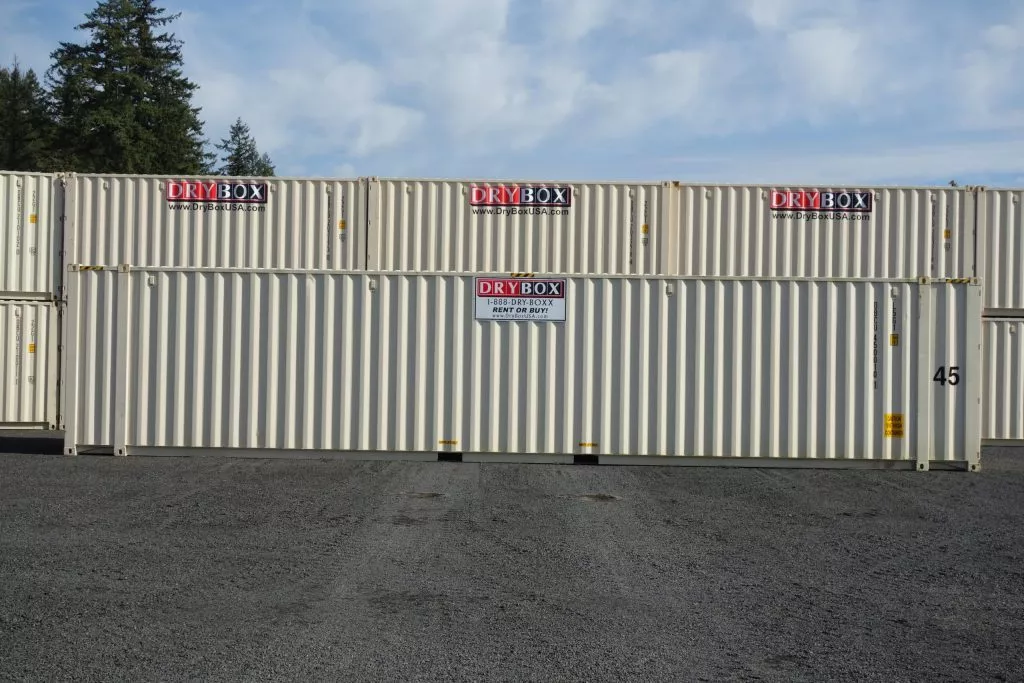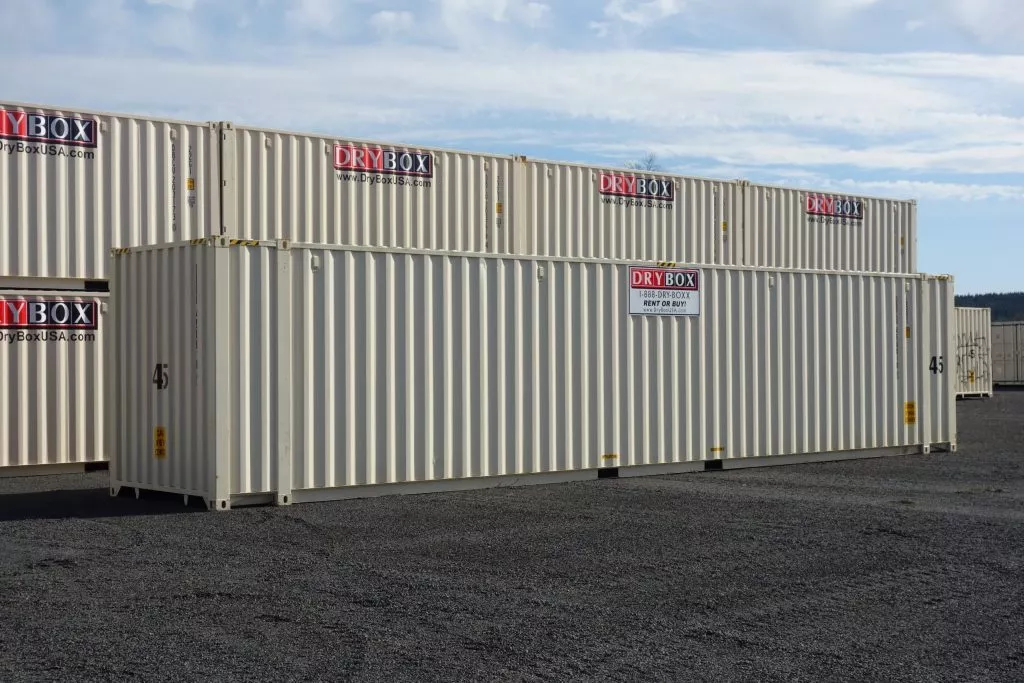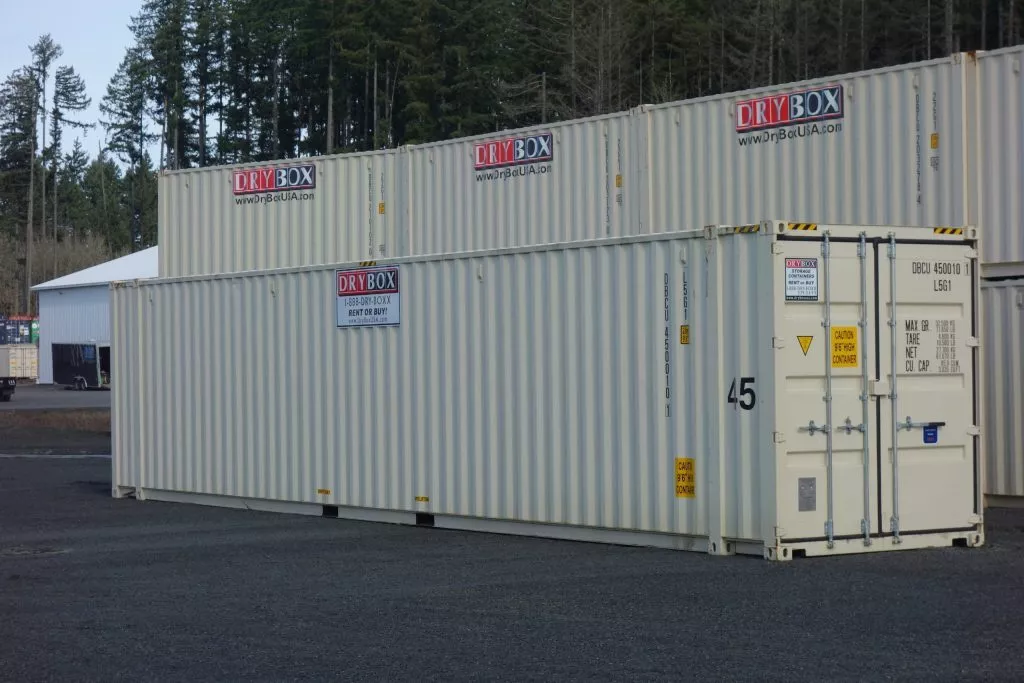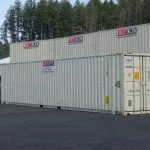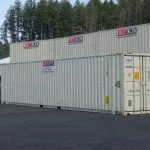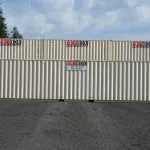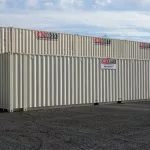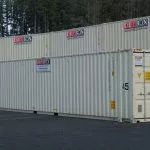 Pick up locations
Chehalis, Portland, Tacoma, Salt Lake City
Delivery
Cargo containers available for Washington and Oregon Delivery
45hc cargo Containers are the Largest cubic capacity ocean Cargo container Avaible. The additional post you see on these units is at the 40ft mark, so they can be stacked with 40ft containers which offers a unique advantage when building Shipping container homes. Our new 45HC Shipping containers are the perfect solution for large volumes of storage or for homes built from Shipping containers.
Near new Condition
-Very low lifetime maintenance requirements
-1ft taller than standard height shipping containers, 8'-10' floor to ceiling
-5ft longer than any other ocean Cargo Container.
-Raised door hardware
-increased ventilation-
-Weather tight doors seals
-Rodent proof
-Factory Lock Box
-Limited availability
Modifications available
-Accessories available
OTHER SIZES AVAILABLE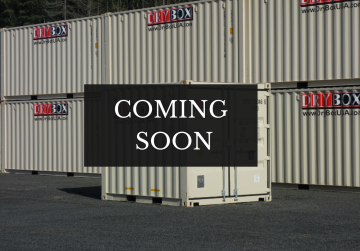 20ft New One Trip double door shipping Container
New One Trip Storage Containers look great in nearly any environment.
40ft High Cube shipping Container New 1-Trip
If you have a high visibility project, live in an upscale neighborhood, maintain a business in a high traffic area and you need the extra foot of floor to ceiling clearance that a high cube offers than a new 40ft high Cube Storage Container may be your best solution. Available in neutral colors like cream, […]