45FT High Cube Shipping Containers CW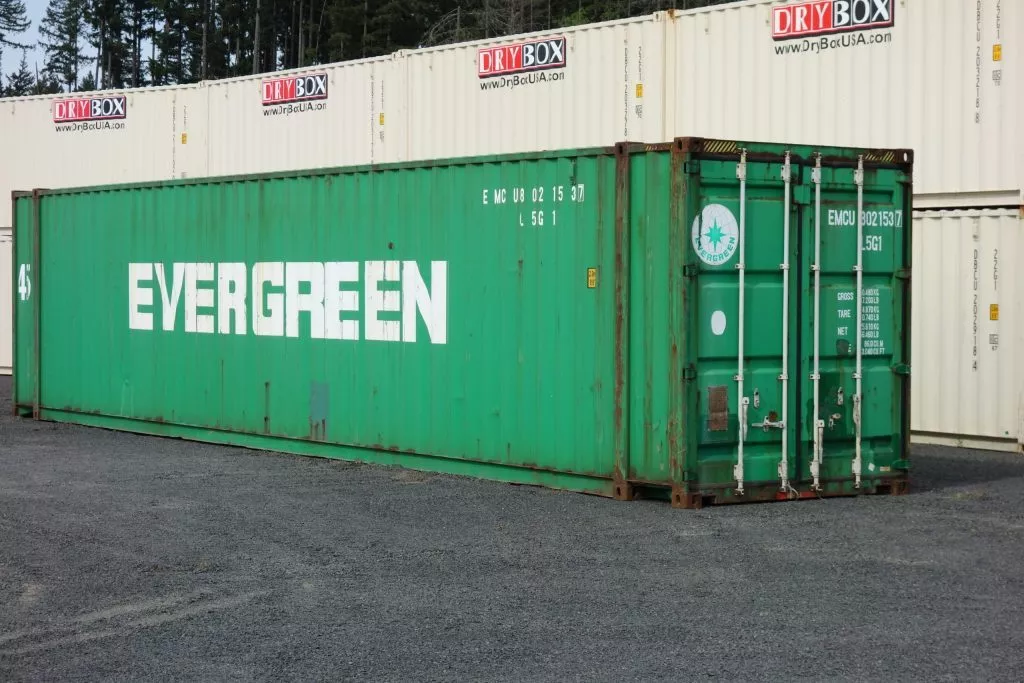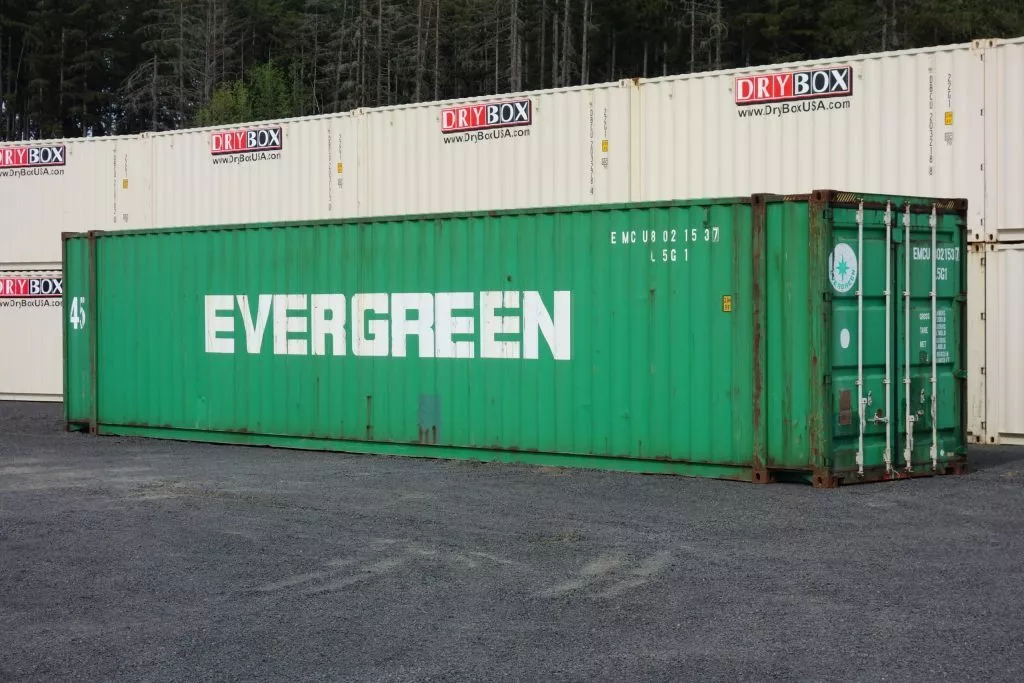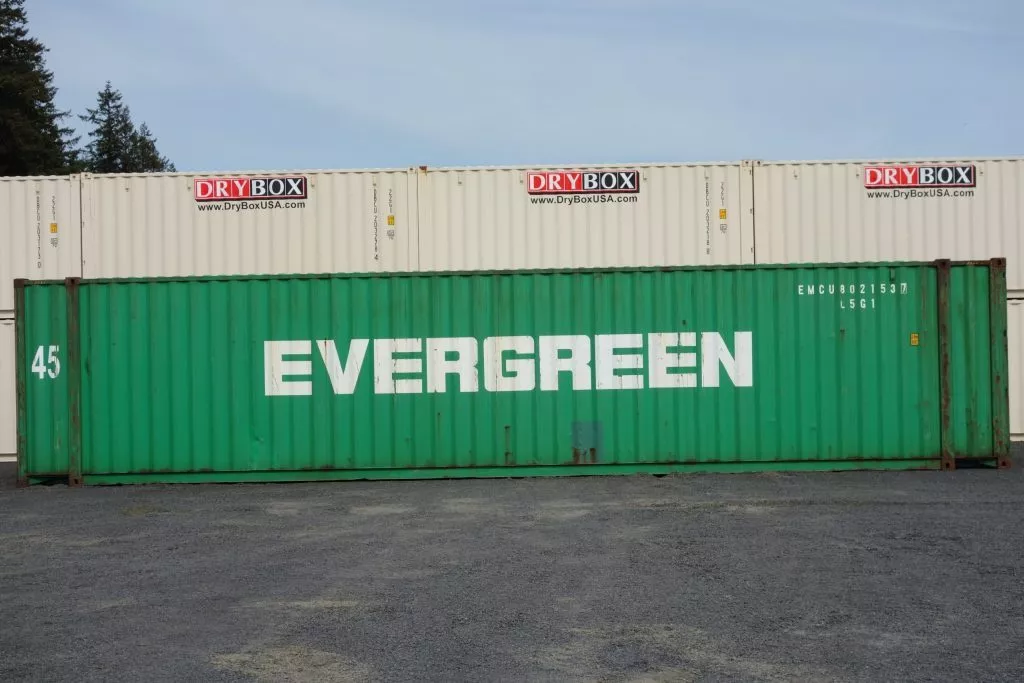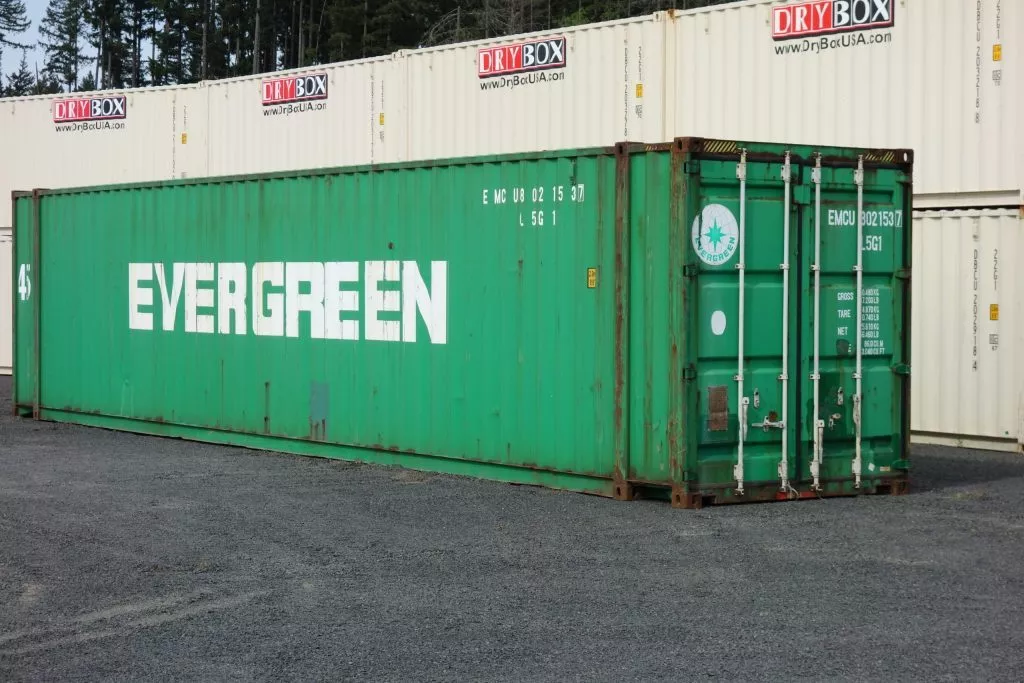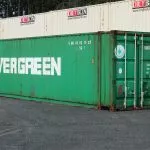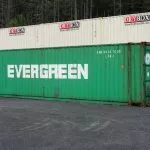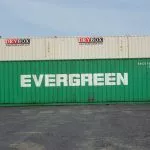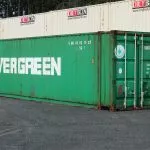 Pick up locations
Chehalis, Portland, Tacoma, Salt Lake City
Delivery
Cargo containers available for Washington and Oregon Delivery
45 high cube cargo Containers are the Largest cubic capacity Ocean Cargo container Available. The additional vertical post you see on these units is at the 40ft mark, so they can be stacked with 40ft containers which offers a unique advantage when building Shipping container houses.
Because the 45HC Conex shipping container hangs over a 40ft container it creates architectural opportunity in Container home design and container home plans to create more appealing Shipping container structure.
Our Cargo worthy 45ft High Cube shipping containers are Taken directly from the active lease fleets before they have been selected for retirement allowing DRY BOX to maintain the highest quality Used Containers for you next storage or Modification Project.
-1ft taller than standard height shipping containers, 8'-10' floor to ceiling
-5ft longer than any other ocean Cargo Container.
-Raised door hardware
-increased ventilation-
-Weather tight doors seals
-Rodent proof
-Factory Lock Box
-Limited availability
Modifications available
-Accessories available
OTHER SIZES AVAILABLE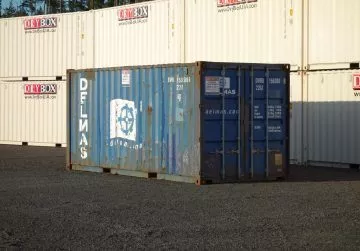 20ft Used Shipping Container : WWT
Ideal, secure, dry storagefor all the files clottering your office.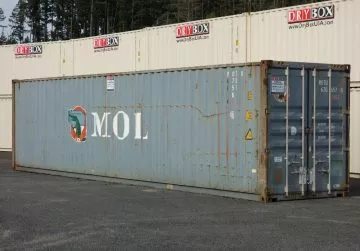 40ft high Cube Shipping Container (CW-Cargo Worthy Condition)
Cargo worthy containers have been retired from the shipping industry based on their lease ending, not a structural defect, and are typically ten to sixteen years old. We recommend Cargo Worthy containers as the lowest standard for storage of household goods. Cargo worthy Sea Containers can be inspected and re-certified to return to international shipping […]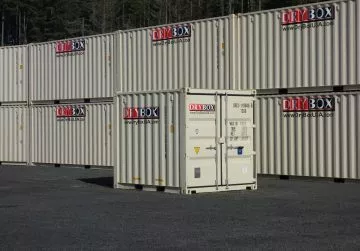 10ft New One Trip Shipping Container
DESCRIPTION: Our new 10ft containers are perfect for customers with limited space, because they fit where a standard 20ft or 40ft Cargo Container won't. For instance, parking stalls, small retail spaces, apartments and condos, and high rise or bridge construction. Another great use of 10ft containers is the ability to stack them, which makes better […]