Why Are Shipping Containers in Spokane so Great For Home Storage?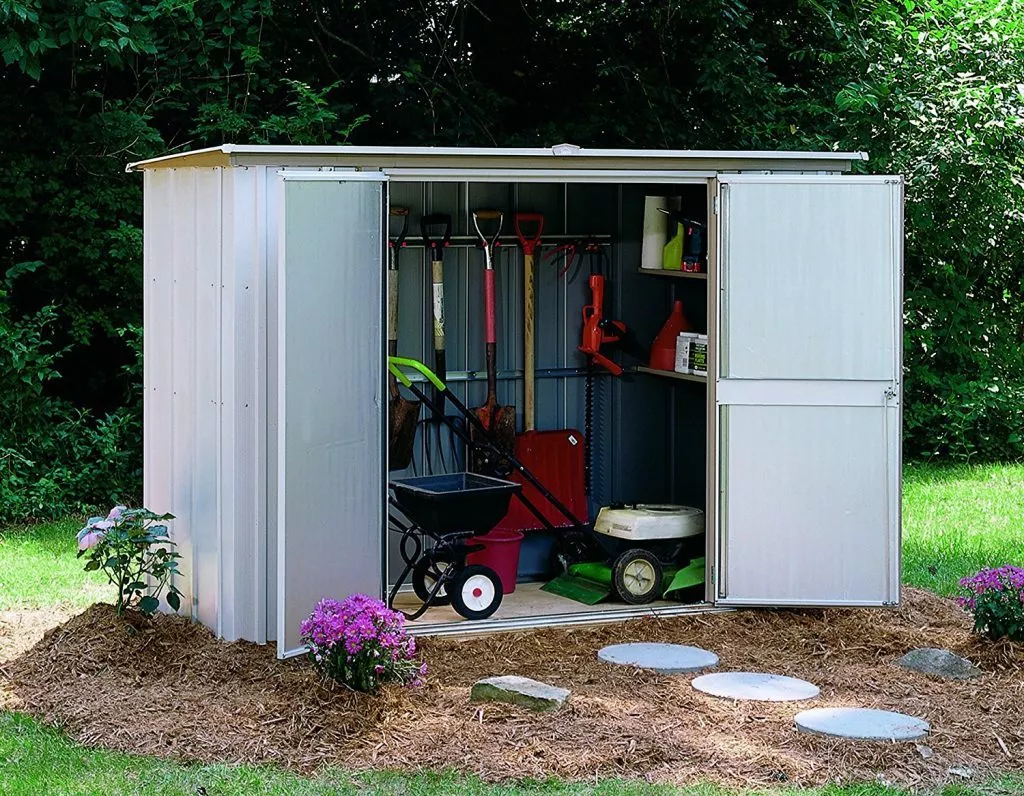 Are you looking for shipping containers in Spokane for your home storage?
Is your home cluttered with stuff? Are your closets so packed with clothing and shoes that you can't even close the door? Do you leave your car out in the driveway because you have too many things in the garage? Sounds like you have a storage problem. For that, there's a storage solution.
You could benefit from renting or buying a shipping container in Spokane WA for home storage.
These self-storage units are great for those who want to hold onto "stuff" such as keepsakes with sentimental value, personal items, seasonal clothing, equipment, and more. Who says you have to rent a bigger apartment or buy a bigger home to accommodate it all? You just need a shipping container or two in your yard. You don't have to go far to get the stuff you need, unlike a self-storage unit that you have to drive to.
You can use storage containers for many purposes, such as to store your belongings in between moves, or just as year-long storage on your property. You can even use them for seasonal or holiday décor, pool supplies, furniture, and outdoor kids' toys. If you live in a condo or apartment, containers can provide much-needed storage for tight spaces. If you own a business, you can use them to securely store your products and seasonal overflow.
Why Use Shipping Containers For Home Storage? 
There are many reasons. Shipping containers are…
Durable
Available in many sizes
Affordable
Mobile
Versatile
Able to be modified
Easily set up and configured
Secure
Water resistant
Salt and weather resistant
Easily stacked
Due to their thick steel walls, shipping containers are strong and capable of storing heavy or bulky goods without damaging the items or the container's interior. They can also withstand rain and extreme weather, which is what they were originally built for. After all, they had to make it across the sea to deliver their goods at one point!
Their sole purpose is to keep contents dry. To that end, they are constructed of Corten Steel that can stand up to any outside weather condition.
Here are some other benefits:
They are vermin and pest proof: Because the containers are self-enclosed and have tight seals around doors, rodents and bugs can't get inside.
Low initial investment, with low maintenance: Once you have purchased your shipping container, you don't have to worry about ongoing maintenance or high monthly rental costs.
Long life expectancy: Most shipping containers can last two to three decades with minimum maintenance.
Security: Containers have strong lock boxes that can't be broken into with a crowbar. No worrying about unwanted entry!
Portability: They are easily movable, which makes them perfectly suited to packing and mobile storage.
Drive-up accessibility: Just pull right up, park your car, and open the doors.
Possible Modifications to Convert Your Shipping Container For Storage
You may be curious as to which renovations or modifications you can undertake to ensure your shipping container is ready for storage. First, a couple of considerations:
Your local climate: Do you live in a high humidity area where your goods would suffer damage from condensation inside the container? Do you live in an area of extreme weather temperatures, such as high heat and bitter cold? You will need to install insulation to prevent moisture buildup and condensation as well as guard against extreme temps.
What you plan to store in your container: If you plan to store sensitive items like electronics, artwork or documents, you need to guard against moisture.
5 Modifications
Shelving systems. These will expand the usable space and improve air flow while adding ways to store anything from books to bins.
Filing cabinets and plastic bins: Use these to store documents and any items that could be damaged by moisture. Stack bins to maximize your space.
Install battery-operated lighting systems so you can more easily find the things you need in low light conditions.
Moisture protection. Instead of adding costly and complicated insulation, strategically place desiccant bags throughout the space. They will absorb the humidity that can gather in an enclosed container. While they absorb moisture, they also reduce the dew point temperature and eliminate the possibility of condensation forming on interior walls.
Pick up a high-quality padlock at any hardware store.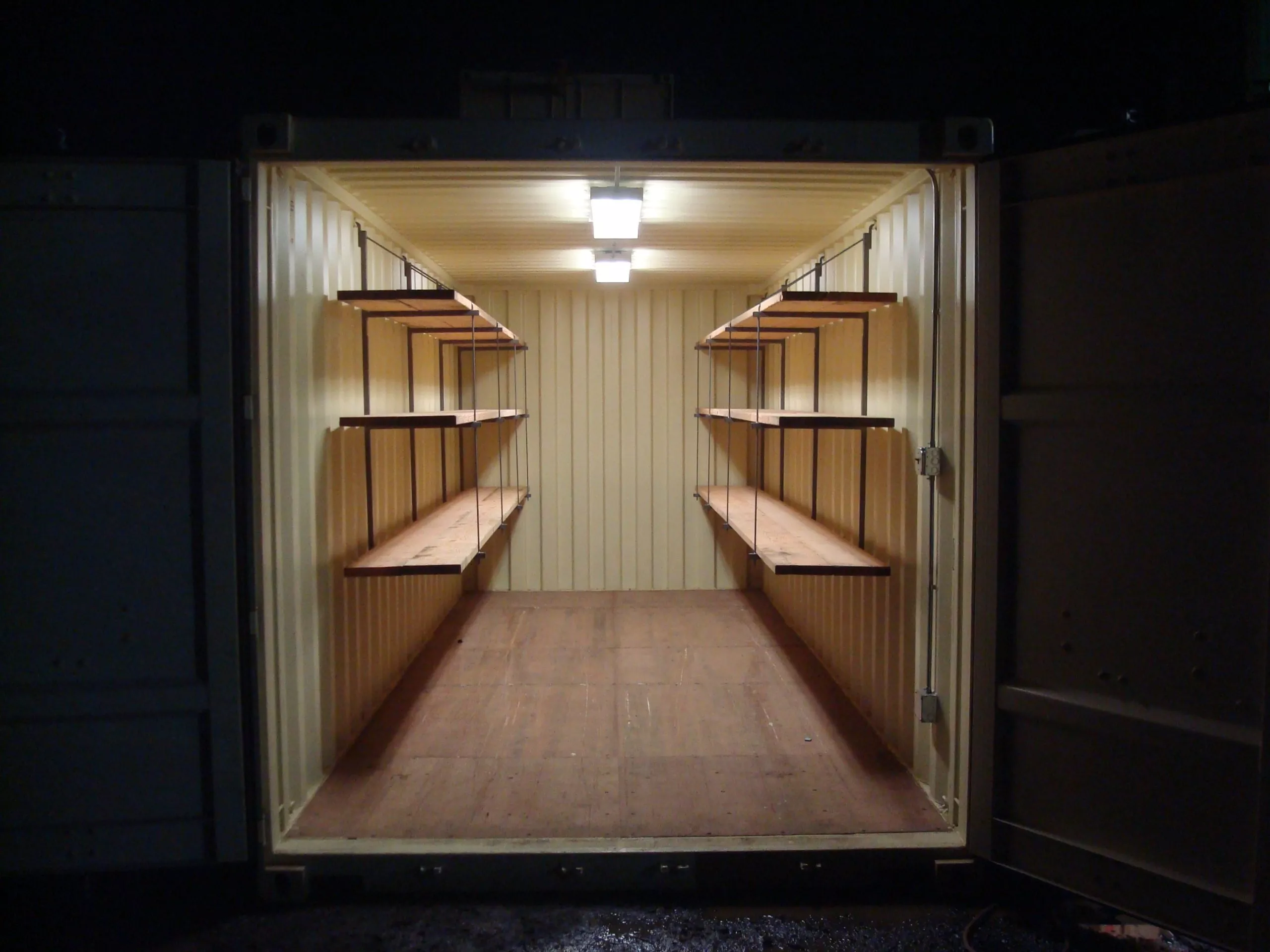 Contact DRY BOX
If you need a shipping container in Spokane WA, call us at 509-606-2699 or email us at ryan@drybox.com to get our latest rates. We are located at 8414 W Geiger Blvd in Spokane, WA for your convenience.