Why Are Shipping Containers Different Colors?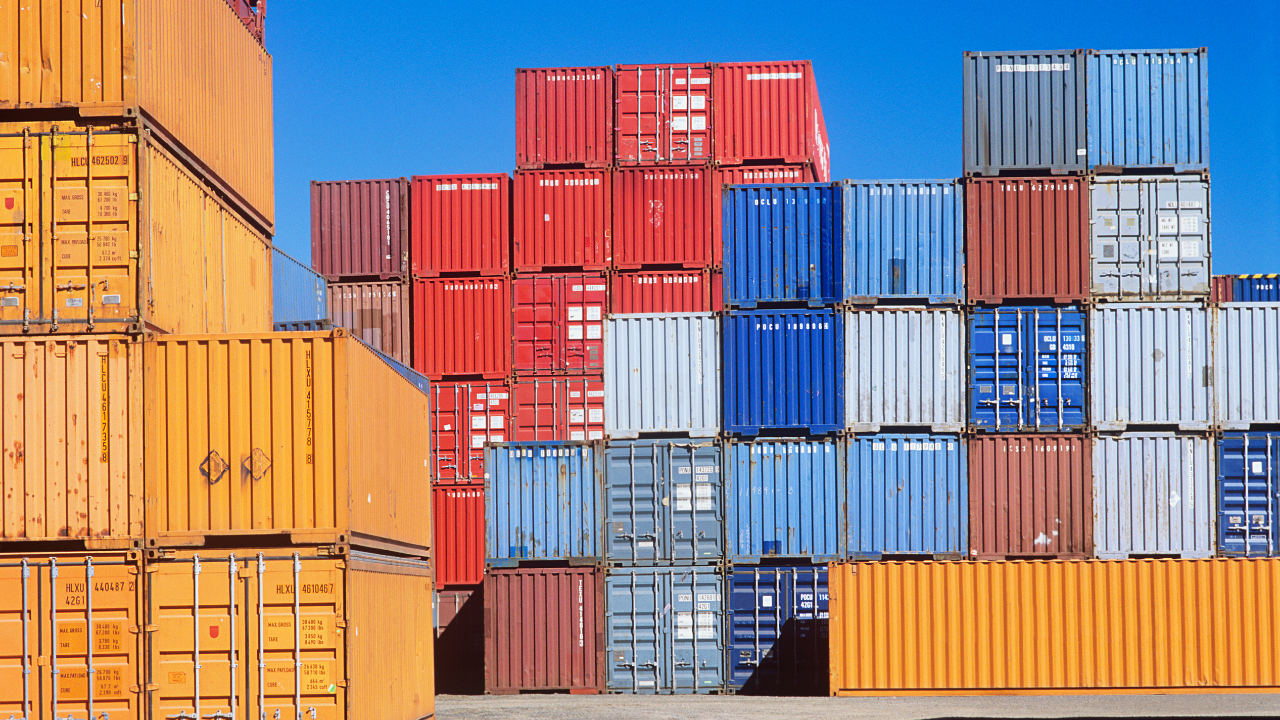 Do you wonder why shipping containers come in so many colors, and if those colors have any significance? Well, you'll want to keep reading because the reasoning behind the colors is interesting. There are more than 827 million containers right now in global ports, and many of them are kept in good condition with the use of paint. This prevents rust from taking over and eating away at the rest of the container.
But in addition to rust prevention, there are many other reasons why shipping containers come in a rainbow of colors. The main reason is for easier identification as well as brand association. Shipping containers of a particular shipping line will show off their brand colors, for example.
Companies that own their own container can paint them any color they want, as well as logos and other markings, provided they are ISO compliant.
Here we will take a look at the different colors of containers and what they signify.
Maroon Containers
If you see a container that is brown or maroon in color, this means they are owned by leasing companies. These companies own most of the shipping containers on the market today. Even though no regulations are in place that say they have to paint these containers maroon, many do so simply to make it easier to distinguish as a leasing company unit.
Darker colors are popular and used more because they generally age better than lighter shades. You can also save on repainting costs because they don't require repainting as often. In addition, shipping containers that are already brown or maroon are easier to sell to other leasing companies in the future.
White Containers
White containers are either reefer containers or one-way containers. One-way containers are transported from the manufacturing site to the destination once without any other movement. Reefer containers, short for refrigerated containers, are those that transport food, pharmaceuticals or other goods that need to remain cold or frozen. They are painted white for the association with "ice" or "cold."
Colored Containers
For all other colors that you see dotting the landscape at ports and depots and on vessels, these are indicative of different shipping lines and brands. These colors range from yellow, red and gray to green, magenta, and orange. It's actually quite a pretty sight. These colors have no significance beyond that of marketing and brand association.
What Are the Benefits of Colored Shipping Containers?
There are many reasons why shipping containers come in specific colors, and that usually has to do with identification and brand association purposes. Here are some more benefits of standing out from the crowd with a particular color:
Brand Association – Branding is critical for all businesses and shipping lines, which is why they paint their units with their company colors and logos.
Container Type – Depots and facilities store containers by type. By using different colors for different types, this helps operators quickly identify containers rather than have to check the individual owner code on the unit.
Corrosion Prevention – Marine grade paint is used on shipping containers to protect the units from harsh weather conditions, rust and heavy use.
Origin of Shipping Containers
Shipping containers are relatively new to the transportation world. The first modern version was created in the 1950s by Malcolm McLean, a former truck driver. He wanted to make sea transport seamless, which at that time was cheaper than road-based transportation for freight.
These colorful containers revolutionized how goods were loaded, stored and shipped, as they were designed to maximize space, increase reliability and prevent theft.
Today, you will often see a wide range of colors at ports, like:
Orange
Green
Yellow
Gray
Red
Magenta
How Color Affects Cargo
Did you know the colors of a container can affect cargo within it? They can actually change the temperature and humidity inside the units. A dark colored container that has been exposed to sunlight for a long time will absorb a lot of the sun's heat, which increases the humidity and temperature inside.
That's why lighter colors are desirable for temperature-sensitive foods and related goods. Containers painted white, yellow, and gray will reflect the sun's rays and keep the contents inside cooler.
Contact DRYBOX
Call us toll free at 866-549-9823 to learn more about our many shipping container units for sale or rent, in a variety of colors.